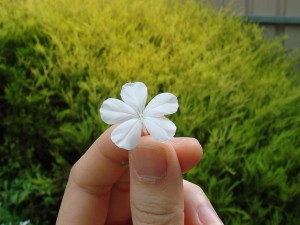 Self referral can be made by calling to book an appointment. You are welcome to ask to speak with a psychologist on the phone before arranging an appointment time.
Referral can also be made by GP's, schools and other healthcare professionals. Note: healthcare insurance sometimes requires a referral to be made by your GP.
On arrival at the clinic you will be asked to complete a form requesting contact information, referral information, family details etc. (Note: you are free to provide as much or as little information as feels comfortable). You will also be given a form outlining our confidentiality policy and fee structure. Please arrive 10mins early for your first appointment to give yourself time to read and complete these forms.
The first and subsequent sessions last 50mins. Family sessions can be booked for 1.5hrs.
Coming to see a therapist can generate many emotions; hope that you will find help, anxiety at the thought of having to talk about a problem, uncertainty as to whether this is the right course of action. Our aim is for you to feel comfortable enough to talk about what leads you to seek help for yourself or your child and to know at the end of the first session how you would like to take things forward.
The aim of the first session is to begin to gain details of the problem and how it might be affecting your, your child's or your family's life. To understand what you might have done or be doing to address the problem at hand and what you hope for the future.
Equally important, the first session is an opportunity for you decide if the therapist you are going to work with is the right person for you. Choosing a therapist that you feel comfortable with is important. All our therapists are open to discussing this with you.
The cost of each session is $250.
Meetings/ discussion with other professionals, teachers etc. (in person or by skype or phone) are charged as per the session cost above.
There are also additional travel costs for attending meetings and for writing reports which are not part of a comprehensive assessment (see below).
Assessment costs vary according to what is required. Often it is difficult to determine at the outset exactly what is needed. Deciding on which assessments to complete is a step by step process which unfolds with the process of assessment and as the problem becomes better understood. However, for a full assessment including standardised psychometric assessment, school observation etc. the average cost is often about $2000. This includes the final feedback session and the report.
A psychologist is trained at either masters or doctoral level in assessment and a range of talking therapies, where as a psychiatrist is a medically trained doctor specialised in the diagnosis and treatment of mental health problems. Psychiatrists can prescribe medication, whilst psychologists do not. Some psychiatrists are also trained to provide therapy.
Psychologists and psychiatrists are well placed to work together. A psychiatrist can be recommended as and if needed.