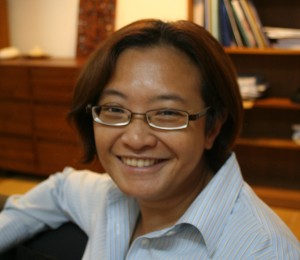 Dr Choe Ching, PsyD, MSPS.
Clinical Psychologist
Director
The Grey Matters
Dr. Ching completed her Doctorate in Clinical Psychology at the University of Queensland in Australia. She has been practicing as a Clinical Psychologist for 20 years, focusing on adult mental health. Her work has included both private and public mental health services as well as in inpatient and community settings.
Choe  lectured full-time at the National University of Singapore (NUS), teaching Clinical Psychology for three years. During that time, she has also managed the Clinical and Health Psychology Centre (CHPC) and provided clinical supervision to students completing their Masters in Clinical Psychology at NUS.
Choe strongly believes that individuals encounter problems when issues they are facing exceed their available resources to cope. Her approach to therapy focuses on imparting skills, such as emotional regulation, effective ways of thinking, positive parenting, problem solving, effective communication, and other coping skills. She also believes that people are unique and aiding their journey to emotional wellbeing necessitates an approach that is individualized to their needs. Choe uses a variety of therapeutic approaches including cognitive behavioural treatment (CBT), schema therapy, mindfulness and psychodynamic therapy.
Choe's work with adult individuals covers a broad range of issues including anxiety, depression, stress, self-harm, anger, addictions, and adjustment and relationship problems. She supervises clinical psychologists in training and offers supervision to other mental health professionals.
To arrange for an appointment, please contact me by calling +65 62255331 or email me at contact@choeching.org. We can talk a little prior to the first visit to see if we may do well together.